There's many looks to a fun, stylish, yet trendy bohemian style. Most of the boho looks can range from the early 1970s to today's modern twist of the bohemian trends. It may seem that the boho style is for those who are musicians, artist, or anyone who relate to living an unconventional lifestyle. The truth is, any lifestyle or career background can pull off the work. It's all about mixing pieces, patterns, and feeling comfortable in the skin you're in. If you're unsure about how to mix patterns check out the Mixing Patterns blog post.
To determine your style, the question becomes, how much of a free spirit are you? Let's see which look you identify with...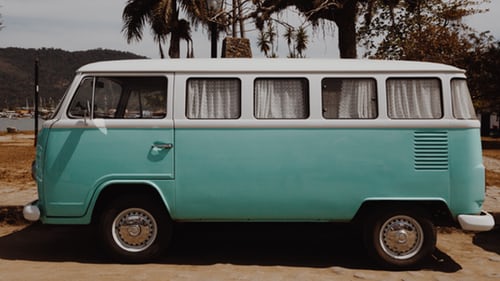 Boho Hippie
We're taking you back to the boho trends of the late 60s and early 70s. This boho era was all about love and peace, wild colorful patterns, headbands, fringe and peasant tops. The look is still worn today as it was back then and now with a modernized twist. Get the breakdown of this look here...
Shop Now
Boho Western
Now we're taking it out west and giving you the country western vibe of the boho style. It's all about the belt, denim jeans, hat, leather, fringe, warm hues, and most definitely the western style boots.
Shop Now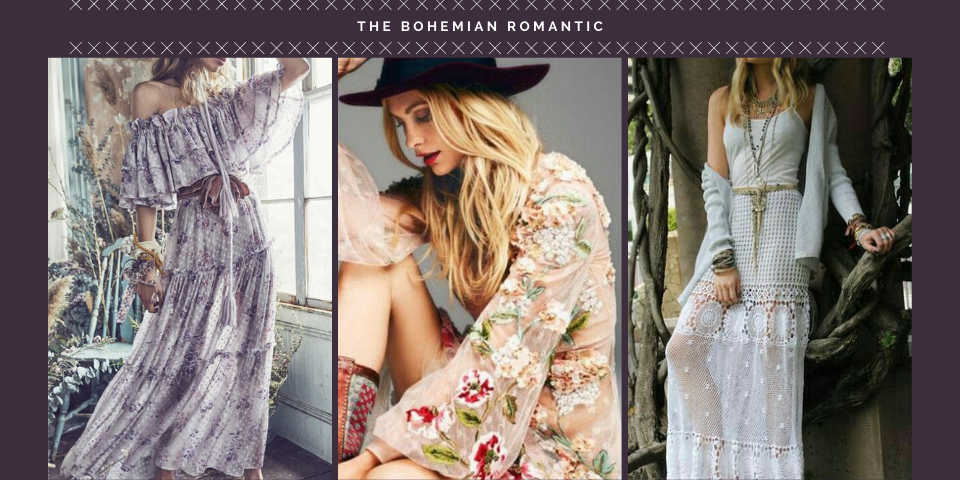 Boho Romance
Next, we have the romantic look, a soft and delicate style of boho. This style has details of lace, sheer, and floral patterns. It has the fairy tale vibe or even a vintage look. Most of the style of dresses have empire style waist and actually looks great for wedding dresses. Take a look here...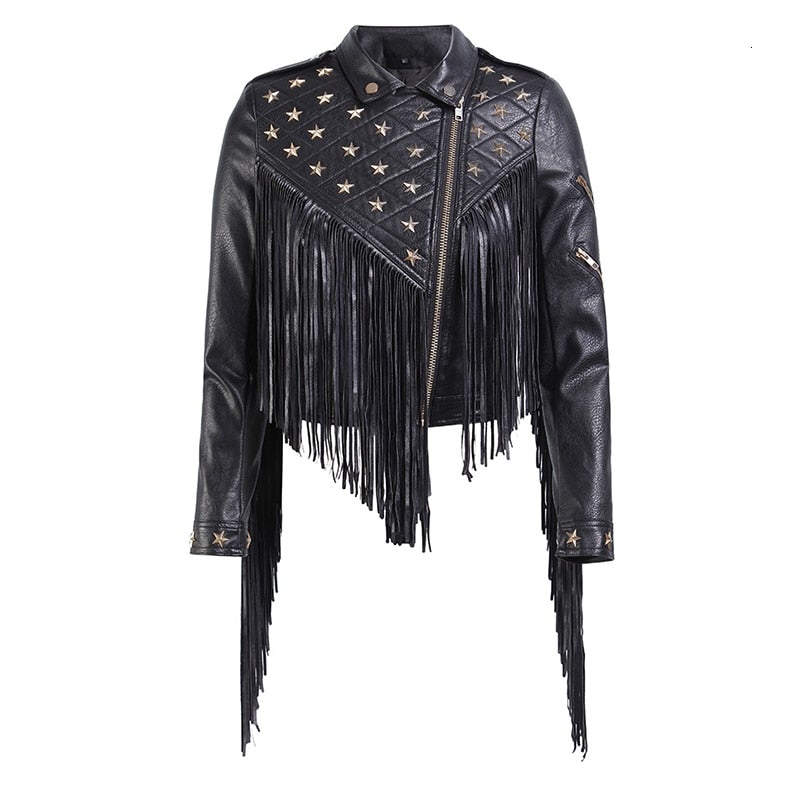 Boho Rock
For more of a harder look, we have the Boho Rock style. It tends to fall between edgy and streetwear. It still has the boho vibe with a mixture of leather, dark colors, studs, and fur. Leopard prints is a must with this style.
Shop Now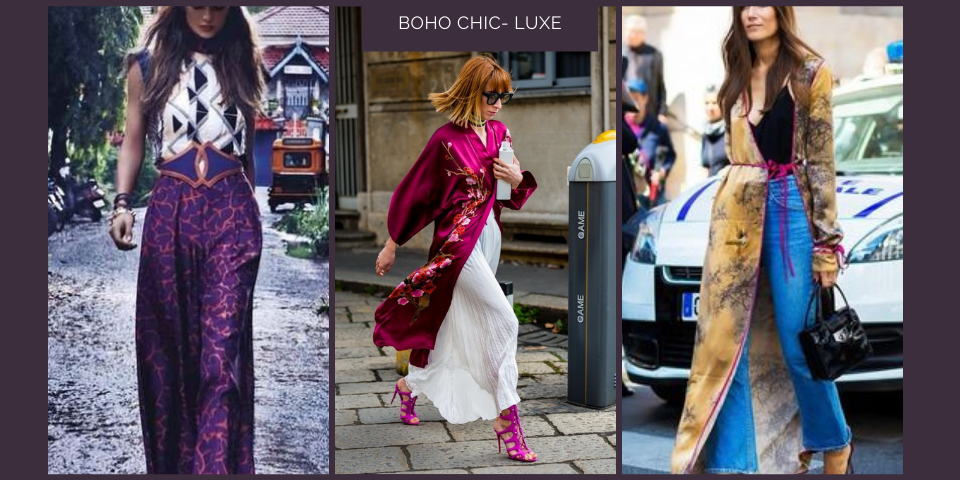 Boho Chic
We saved the best look for last, it's a more polished yet sleek boho style. The mixing of patterns and colors creates a style of that looks effortless and expensive. Almost as if you are runway ready!
Shop Now